Chem Peels & Micro-Needling
Chemical Peels
For advanced skin care needs, we offer only the best!! SkinMedica Chemical Peels are nothing like the horrors of skin resurfacing of the past. Numbing agents within the serum applications keep you comfortable, while the self-neutralizing properties ensure safe yet undeniably effective results! 3 Strengths available:
Illuminize: Sometimes referred to as the "Red Carpet Peel"; Often there's no visible peeling, but still attains the brightening, micro-exfoliation benefits.
Vitalize: Our most popular peel, with 10% peeling acids. There's generally 3-5 days of mild-moderate peeling, with both immediate & compounding benefits from multiple treatments.
Rejuvenize: All the benefits of above & more! Our strongest peel, with 15% acids, resulting in 3-5 days of moderate peeling & shockingly beautiful results!
Reduce visible signs of aging, including the apperance of fine lines and wrinkles
Achieve a healthier, more radiant, and more useful appearance by brightening skin and improving its color and clarity.
Enhance skin texture for smoother, softer skin.
Minimize appearance of skin imperfections such as age/dark spots, acne-prone skin, and premature aging caused by sun exposure.
Prices range from $150-$350. Call for free consultation & bundled savings!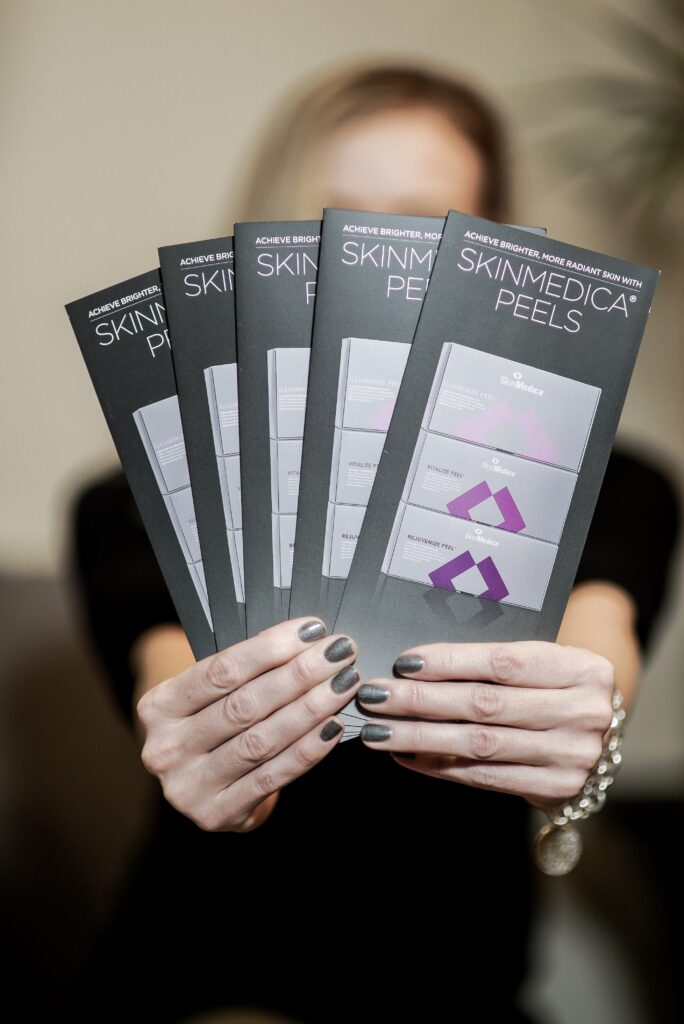 MICRONEEDLING
Microneedling, also known as "collagen induction therapy", is known to be safe for all skin types with no needed down-time for recovery!
Once the topical numbing solution has taken effect, the process creates thousands of micro-perforations, which triggers the skin's natural healing process, creating collagen. It not only helps minimize fine lines, wrinkles, acne scars & stretch marks, but also helps minimize pores & improves skin texture!
Results are typically very successful after just 1 treatment, but series of 3 are touted to have compounding magical effects!
Ask About Our Specials and Bundles
Call for pricing